Flower Delivery Services For The Corporate Events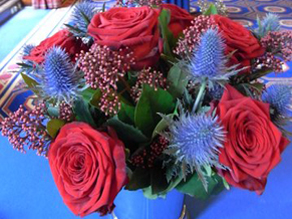 Businesses nowadays keep on organizing or participating in different types of corporate events ranging from the product launch party to seminars, conferences and annual meetings. Many more types of corporate events are hosted by the businesses just to grow their public image and boost their branding efforts. They expect that all their events shall be conducted in the flawless manner. The most important aspects of the corporate events are venue decoration and corporate gifting. If these two things are selected carefully, it makes the corporate event successful to some extent. One solution for these two important aspects of corporate events is flowers. Yes, you can choose floral decorations and flower bouquets as the gifts.
Decorate the venue with the flowers of your choice
Floral décor increases the appeal of the venue. Decorative floral arrangements can be done on the stage area and at the entry way.  This makes your guests to feel the warmth while attending your event. Dining area can also be decorated beautifully with the flower arrangements. Bouquet rings and bouquet for walls can be used for enhancing the aesthetics of the venue. For this, you can get the fresh flowers delivery from the nearest florists. You can choose the flowers of your choice based on some color theme to decorate the venue.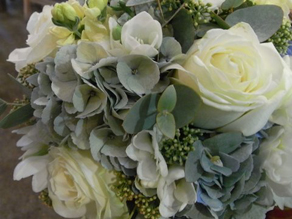 Flower gift ideas for your corporate guests
When it comes to choosing the flower gifts for your guests then designer bouquets of the fresh flowers are really impressive. You can choose to have the bouquets of the flowers with fragrance. Flower pots with the flower plants can also be given to your guests as an eco-friendly gift option.